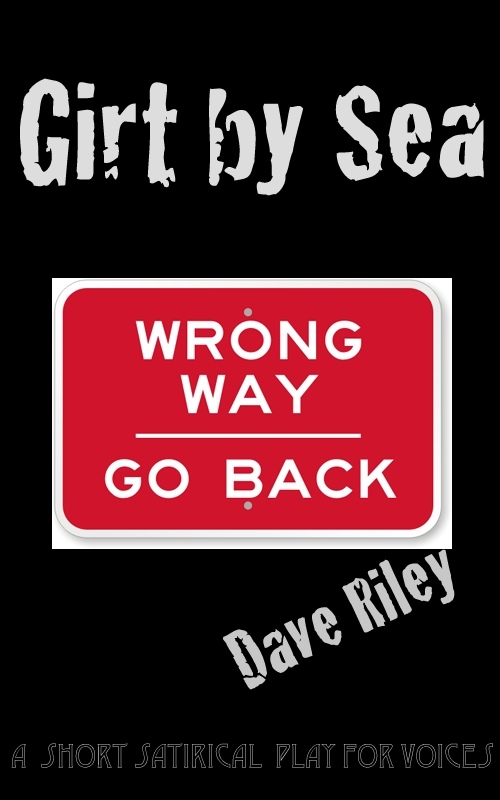 Since I was keen to step up my ebook creating skills, I researched my options and then quickly moved into publishing mode.
I used an old street theatre-come-audio play of mine as the text and generated the approximation of the correct file to
publish it on Smashwords.
Girt by Sea is an amalgam of several street theatre performances reworked as a play for voices (or for radio broadcast). There is nothing especially ambitious about the play as it merely tries to touch on a few notions about the mandatory detention of refugees and package them in a short, sharp piece that quickly gets down to satirical business.
While I've always liked the play and wanted to get it 'out there' I guess the main point is that it is easy -- once you master the drill-- to use a platform like
Smashwords
to publish your text.
The process didn't cost me a cent. All (!) I needed was Microsoft Word. You, the potential reader, can obtain your free copy of the book(although I could charge you if I wanted to by setting my own price) by going
here
and downloading the book in the format of your choice (including in pdf if you are still paper dependent). You can also read it online.
Easy it was. I'm hooked and am looking forward to converting my writing archive into very shareable, eminently readable, ebookery.
I wanted an initial exercise to test out my procedural skills. This time around I'm very unlikely to be listed in the catalogue of the big online distributors (I'm serious).
Maybe I'll get my own Amazon page some day...